The master-class of Olga Ugur "Architectural approach to interior design of country houses" will take place on February 28 at Crocus Expo IEC. The event is held by the Union of Designers and Architects within the framework of the exhibition Stylish Home. Gifts spring 2019.
Speaker: Olga Ugur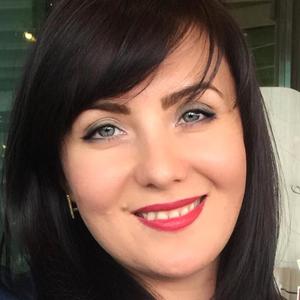 Olga Ugur is an architectural designer, graduated from Novosibirsk State Academy of Architecture and Art in 2006, majored in architectural design. Olga has been engaged in design of living and public space interiors and architectural planning for over 11 years already. She works in such styles as modern and light classics. She helps her clients to create a functional, elaborate and high-quality design projects of houses, apartments, public spaces and to implement them. She has implemented such significant projects as an Olympic object in Sochi, the Border Service of the Russian Federation, the president's office, etc.
February 27 – March 1, 2019, Moscow, Crocus Expo IEC, pavilion 2, halls 9, 10 and 11
Participation in the event is free after an on-line registration.
We are looking forward to seeing you at Household Expo, Stylish Home. Gifts, Christmas Box and Dacha Outdoor – the biggest Russian B2B exhibitions of household goods, good for country life and gifts!
Business programme producer
Galina Shevchenko, This email address is being protected from spambots. You need JavaScript enabled to view it.
+7 (910) 426-01-61, +7 (495) 363-50-32