Within the framework of international exhibitions Stylish Home. Gifts and Christmas Box. Podarki in spring 2019 the Union of Designers and Architects will organize a programme of master-classes dedicated to the topic of New Year holidays and gifts. The master-classes will take place on February 29, 2019, at Crocus Expo IEC.
One of the topics of this programme will be the master-class of Victoria Kupriyanova "How to prolong the New Year fairytale. Décor which gives you warmth and joy"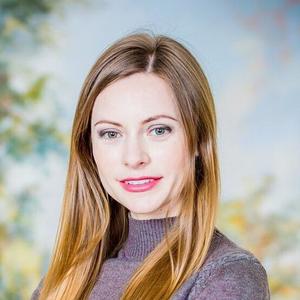 Victoria Kupriyanova is a graduate of the International School of Design.
She has successfully graduated from the International School of Design with the major as a decorator.
In 2008 she opened her first studio of textile décor (now there are already 3 studios in Moscow).
She worked as an intern in New York, California, Cannes, Mailand and London. She is up-to-date with the new trends, visits exhibitions, conferences, presentations related to décor, mostly textile-themed. She likes textiles and notices them everywhere, she likes to observe how textiles change the interior.
Member of the Board of Trustees of Petrovsky Children's Home.
February 27 – March 1, 2019, Moscow, Crocus Expo IEC, pavilion 2, halls 9, 10 and 11
Participation in the event is free after an on-line registration.
We are looking forward to seeing you at Household Expo, Stylish Home. Gifts, Christmas Box and Dacha Outdoor – the biggest Russian B2B exhibitions of household goods, good for country life and gifts!
Business programme producer
Galina Shevchenko, This email address is being protected from spambots. You need JavaScript enabled to view it.
+7 (910) 426-01-61, +7 (495) 363-50-32