The seminar "Regional strategy of sales" will take place on September 11, 2018, within the framework of the business programme of the Day of Regional Retail at the exhibition HouseHold Expo. The seminar will cover the following topics:
Why have companies reconsidered their policy towards regions over the past 1-2 years?
Goal setting for regions based on their contribution to the company's profit. Algorithm for evaluation and calculation.
Segmentation of three types of territories: 1) Active development and domination 2) Stable development 3) Retention
Organization of work with each of the regional segments: field structures, sales technologies and service norms
Reinforcing the control of quality of presence on all channels at the city level
The speech will review successful experience of regional sales of companies – furniture manufacturers with their own studio network, networks of household goods and décor items
Speaker: Tatiana Sorokina, General director of Unit-Сonsulting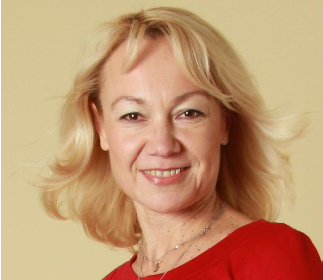 Tatiana Sorokina, General director of Unit-Сonsulting, over 80 successfully implemented large-scale projects on increasing the efficiency of sales, 14 years in sales consulting and 10 years in real business. Author of the methodology "Defining the reserves of sales growth". Lecturer of MBA programmes at business schools. Author of bestsellers: "Subsidiary network: development and management, "Distribution system. Tools of creating competitive advantage". Among her clients are Marya Trading House, Arben Gallery, Union, Business-Bouquet, Elt, Vostochny Put, Peligrin Maten and others.
September 11-13, Moscow, Crocus Expo IEC, pavilion 2, halls 9, 10 and 11
Participation in the event is free after an on-line registration.
We are looking forward to seeing you at Household Expo, Stylish Home. Gifts и Christmas Box –
the biggest Russian B2B exhibitions of household goods and gifts!
Business programme producer
Galina Shevchenko, This email address is being protected from spambots. You need JavaScript enabled to view it.
+7 (910) 426-01-61, +7 (495) 363-50-32