A new seminar "Secrets to increasing sales on the market of housewares, household goods and gifts" has been added to the business program of the "HouseHold Expo" and "Stylish Home. Objects & Tableware" exhibitions. The seminar will take place at "Crocus Expo" IEC on September 14, the 3rd day of the business program of the exhibitions.
Participants of the seminar will have the possibility to get practical instruments and strategies for the company development in the case of a decline in purchasing activity, to find out where and how one may achieve competitive advantage on the market and to realize typical mistakes.
Topics for discussion:
What are the real reasons for sales of 90% of companies not to grow or to decline. Four levers of increasing sales.

How to raise the average bill in a retail shop of household goods and gifts.

Secret formula for increasing retail sales.

How to make the most of your sales personnel and raise the sales funnel conversion.

How does the effect of an "exhausted horse" show in salesmen. How does one prevent it.

How to use "Language tricks" in business communication with a client. How to turn the the refusal of a client into an agreement.

The 5/50 rule of retail sales of household goods and gifts. How to gain maximum profit from every square meter.
The seminar may be interesting for business owners, commercial directors, CEOs, TOP managers and all specialists seeking to increase retail sales of household goods and gifts.
Speaker: Evgeniy Danchev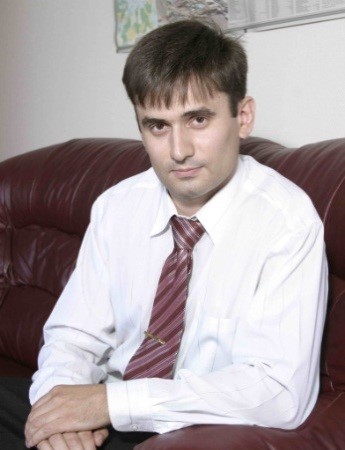 Evgeniy Danchev, business coach, organizational consultant, director of the consulting company "Wconsulting".
Founder and CEO of the "Center of Furniture Sales Technologies".
Organizer of the conference "Sales and design marketing" within the framework of the "Furniture Club Premium 2013" exhibition.
Speaker at the business program of the "Furniture and Interior 2013" exhibition (Almaty, Kazakhstan).
Welcome to HouseHold Expo, the biggest В2В household exhibition in Russia and the key professional event for all Russian retailers.
Participation is free after online registration.
Business program issues to be updated.
Coordinator of the Business program
Galina Shevchenko
This email address is being protected from spambots. You need JavaScript enabled to view it.
+7 (910) 426-01-61, +7 (495) 363-50-32