From September 12 to September 14 the B&B Family Company will present VAILY, a new line of eco-friendly household chemicals, at its booth.
Features of the new production:
Eco-friendly VAILY products ensure safe cleaning of your home.
VAILY protects from dust, dirt and microbes every day. VAILY cleaning solutions are powerful and reliable, delicate and safe at the same time.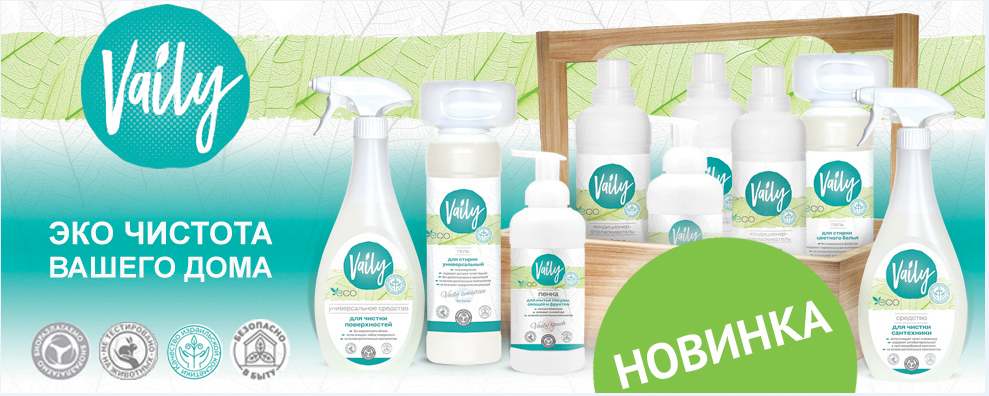 Venue: Crocus Expo IEC
Dates: 12-14 September 2017
Welcome to HouseHold Expo, the biggest В2В household exhibition in Russia and the key professional event for all Russian retailers.