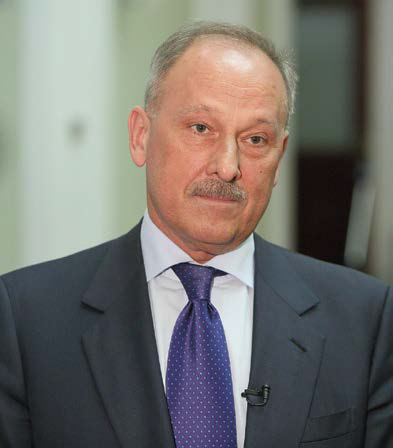 WELCOME ADDRESS
to the exhibitors of International specialized exhibitions
HouseHold Expo and Stylish Home. Gifts.
On behalf of the Chamber of Commerce and Industry of the Russian Federation, I am pleased to welcome guests, participants and organizers of International specialized exhibitions HouseHold Expo and Stylish Home. Gifts.
The sector of household goods is playing an increasing role in the improvement of business efficiency key indicators of any trading company. To date, one of the most important objectives of the majority of players on this market is the growing share of Russian manufacturers in the sales structure, and HouseHold Expo is an important factor for implementing this objective.
This exhibition is one of the biggest and most efficient expositions of household goods in Russia. HouseHold Expo may be viewed as an important tool for increasing turnover in this sector and building partner relations as a linchpin for further development of the industry.
I am convinced that the exhibition will allow specialists to discuss current problems, outline ways for solving them, exchange information necessary for creating products which will be popular with customers and for strengthening the authority of domestic manufacturers.
I would like to wish guests, organizers and participants of the exhibition fruitful work, high commercial results, success and prosperity!
Vice-president
Chamber of Commerce and Industry
of the Russian Federation Vladimir Dmitriyev